Professional Management Costs:
What does it cost me to have my rental managed by Copper Gate Realty?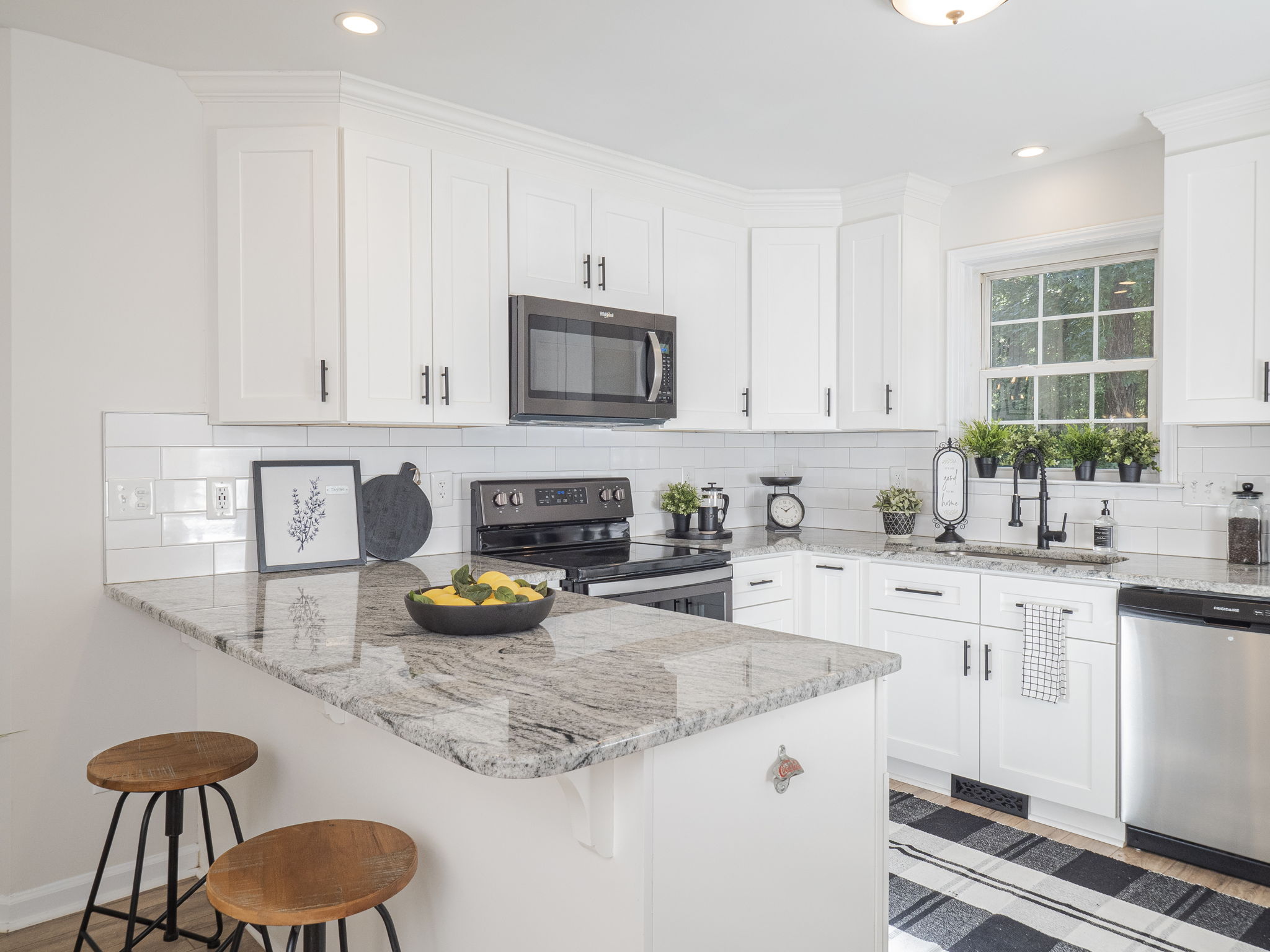 Here is the breakdown of costs associated with our professional management:
* For full-service property management, we charge 1/2 of one month's rent as a Leasing Fee, or $500, whichever is greater.
* Our Monthly Property Management Service Fee is 8.5% of all collected rent each month
* For our optional Turnover Coordination Service, we charge a Turnover Coordination Fee equal to ½ month's rent. With this optional service, CGR coordinates all estimates and repairs during a turnover, saving you valuable time off of market. Our average turnover time is 14 days.
* Any applicable leasing fee is paid upon successful leasing of the property
* Lease Renewal Fee is $100 - to keep tenants in place and up to date on all paperwork, etc.
* Upon initial leasing or lease takeover, $400 will be retained from the first month's rental payment as a Repairs Escrow for your property. This is your money that we hold in your account so we may coordinate repairs to your property while leased. If a repair needs to be made, and is deemed to be under $400, we will have the item repaired, and pay from your Repair Escrow-for larger items, we will contact owner for approval. We do NOT make money on repairs, we use outside vendors that are reliable, insured and licensed (if applicable)
* Late Fees are 5% of rent and are paid through to owners, after applicable management fee is deducted
* In the rare case of eviction for tenants we procured, we only charge minimal fees as per their signed Lease. These costs are charged to the Tenant, or charged against their Security Deposit first, if evicted.
* Any Pet Privilege Fee is paid through to the Owner and NOT retained by CGR
* Optionally, you may request interior inspections of your rental unit at $75.00 per inspection. We strongly believe that most concerns can be avoided with proper tenant qualification during the initial application/screening process, so these inspections are not mandatory.
* Trip Fee to Property for unusual circumstances, (occupancy checks, meeting vendors at property, items forgotten by owner, etc.) is $25.00 per trip/occurrence.
* In addition to many rental websites and search engines, we also list your property on the Triangle Area Multiple Listing Service (MLS) where licensed NC Realtors have access to view and show your Property to their clients. This is at NO additional cost to owners. Also, we pay any agent that brings us a qualified tenant from our fees, so it is NOT an additional charge to the owners.
􀁈􀁑􀁄􀁑􀁗􀁖􀀃􀁌􀁑􀀃􀁓􀁏􀁄􀁆􀁈􀀃􀁄􀁑􀁇􀀃􀁘􀁓􀀃􀁗􀁒 􀁇􀁄􀁗􀁈􀀃􀁒􀁑􀀃􀁄􀁏􀁏􀀃􀁓􀁄􀁓􀁈􀁕􀁚􀁒􀁕􀁎􀀏􀀃􀁈􀁗􀁆􀀑􀀃􀀃
􀀸􀁓􀁒􀁑􀀃􀁌􀁑􀁌􀁗􀁌􀁄􀁏 􀁏􀁈􀁄􀁖􀁌􀁑􀁊􀀃􀁒􀁕􀀃􀁏􀁈􀁄􀁖􀁈􀀃􀁗􀁄􀁎􀁈􀁒􀁙􀁈􀁕􀀏􀀃􀀇􀀗􀀓􀀓􀀃􀁚􀁌􀁏􀁏􀀃􀁅􀁈 􀁕􀁈􀁗􀁄􀁌􀁑􀁈􀁇􀀃􀁉􀁕􀁒􀁐􀀃􀁗􀁋􀁈􀀃􀁉􀁌􀁕􀁖􀁗 􀁐􀁒􀁑􀁗􀁋􀂶􀁖􀀃􀁕􀁈􀁑􀁗􀁄􀁏􀀃􀁓􀁄􀁜􀁐􀁈􀁑􀁗􀀃􀁄􀁖 􀁄􀀃
􀀵􀁈􀁓􀁄􀁌􀁕􀁖􀀃􀀨􀁖􀁆􀁕􀁒􀁚􀀃􀁉􀁒􀁕 􀁜􀁒􀁘􀁕􀀃􀁓􀁕􀁒􀁓􀁈􀁕􀁗􀁜􀀑􀀃 􀀷􀁋􀁌􀁖􀀃􀁌􀁖􀀃􀁜􀁒􀁘􀁕􀀃􀁐􀁒􀁑􀁈􀁜􀀃􀁗􀁋􀁄􀁗 􀁚􀁈􀀃􀁋􀁒􀁏􀁇􀀃􀁌􀁑􀀃􀁜􀁒􀁘􀁕􀀃􀁄􀁆􀁆􀁒􀁘􀁑􀁗􀀃􀁖􀁒􀀃􀁚􀁈 􀁐􀁄􀁜􀀃
􀁆􀁒􀁒􀁕􀁇􀁌􀁑􀁄􀁗􀁈􀀃􀁕􀁈􀁓􀁄􀁌􀁕􀁖􀀃􀁗􀁒􀀃􀁜􀁒􀁘􀁕􀀃􀁓􀁕􀁒􀁓􀁈􀁕􀁗􀁜􀀃􀁚􀁋􀁌􀁏􀁈􀀃􀁏􀁈􀁄􀁖􀁈􀁇􀀑 􀀬􀁉􀀃􀁄􀀃􀁕􀁈􀁓􀁄􀁌􀁕 􀁑􀁈􀁈􀁇􀁖􀀃􀁗􀁒􀀃􀁅􀁈􀀃􀁐􀁄􀁇􀁈􀀏􀀃􀁄􀁑􀁇 􀁌􀁖􀀃􀁇􀁈􀁈􀁐􀁈􀁇 􀁗􀁒􀀃􀁅􀁈􀀃􀁘􀁑􀁇􀁈􀁕􀀃
􀀇􀀗􀀓􀀓􀀏 􀁚􀁈􀀃􀁚􀁌􀁏􀁏􀀃􀁋􀁄􀁙􀁈􀀃􀁗􀁋􀁈􀀃􀁌􀁗􀁈􀁐 􀁕􀁈􀁓􀁄􀁌􀁕􀁈􀁇􀀏􀀃􀁄􀁑􀁇􀀃􀁓􀁄􀁜􀀃􀁉􀁕􀁒􀁐 􀁜􀁒􀁘􀁕􀀃􀀵􀁈􀁓􀁄􀁌􀁕􀀃􀀨􀁖􀁆􀁕􀁒􀁚􀀐􀁉􀁒􀁕􀀃􀁏􀁄􀁕􀁊􀁈􀁕􀀃􀁌􀁗􀁈􀁐􀁖􀀏 􀁚􀁈􀀃􀁚􀁌􀁏􀁏􀀃
􀁆􀁒􀁑􀁗􀁄􀁆􀁗􀀃􀁒􀁚􀁑􀁈􀁕 􀁉􀁒􀁕 􀁄􀁓􀁓􀁕􀁒􀁙􀁄􀁏􀀑􀀃􀀃􀀺􀁈􀀃􀁇􀁒 􀀱􀀲􀀷􀀃􀁐􀁄􀁎􀁈􀀃􀁐􀁒􀁑􀁈􀁜􀀃􀁒􀁑 􀁕􀁈􀁓􀁄􀁌􀁕􀁖􀀏􀀃􀁚􀁈􀀃􀁘􀁖􀁈 􀁒􀁘􀁗􀁖􀁌􀁇􀁈􀀃􀁙􀁈􀁑􀁇􀁒􀁕􀁖􀀃􀁗􀁋􀁄􀁗 􀁄􀁕􀁈􀀃
􀁕􀁈􀁏􀁌􀁄􀁅􀁏􀁈􀀏􀀃􀁌􀁑􀁖􀁘􀁕􀁈􀁇􀀃􀁄􀁑􀁇􀀃􀁏􀁌􀁆􀁈􀁑􀁖􀁈􀁇 􀀋􀁌􀁉􀀃􀁄􀁓􀁓􀁏􀁌􀁆􀁄􀁅􀁏􀁈􀀌􀀃
􀀯􀁄􀁗􀁈􀀃􀀩􀁈􀁈􀁖􀀃􀁄􀁕􀁈 􀀘􀀈􀀃􀁒􀁉􀀃􀁕􀁈􀁑􀁗􀀃􀁄􀁑􀁇􀀃􀁄􀁕􀁈 􀁓􀁄􀁌􀁇􀀃􀁗􀁋􀁕􀁒􀁘􀁊􀁋􀀃􀁗􀁒􀀃􀁒􀁚􀁑􀁈􀁕􀁖􀀏􀀃􀁄􀁉􀁗􀁈􀁕􀀃􀁄􀁓􀁓􀁏􀁌􀁆􀁄􀁅􀁏􀁈􀀃􀁐􀁄􀁑􀁄􀁊􀁈􀁐􀁈􀁑􀁗 􀁉􀁈􀁈􀀃􀁌􀁖 􀁇􀁈􀁇􀁘􀁆􀁗􀁈􀁇􀀃
􀀬􀁑􀀃􀁗􀁋􀁈􀀃􀁕􀁄􀁕􀁈􀀃􀁆􀁄􀁖􀁈􀀃􀁒􀁉􀀃􀁈􀁙􀁌􀁆􀁗􀁌􀁒􀁑􀀃􀁉􀁒􀁕􀀃􀁗􀁈􀁑􀁄􀁑􀁗􀁖􀀃􀁚􀁈􀀃􀁓􀁕􀁒􀁆􀁘􀁕􀁈􀁇􀀏􀀃􀁚􀁈 􀁒􀁑􀁏􀁜􀀃􀁆􀁋􀁄􀁕􀁊􀁈 􀁐􀁌􀁑􀁌􀁐􀁄􀁏􀀃􀁉􀁈􀁈􀁖􀀃􀁄􀁖 􀁓􀁈􀁕􀀃􀁗􀁋􀁈􀁌􀁕􀀃􀁖􀁌􀁊􀁑􀁈􀁇􀀃
􀀯􀁈􀁄􀁖􀁈􀀑􀀃􀀷􀁋􀁈􀁖􀁈􀀃􀁆􀁒􀁖􀁗􀁖􀀃􀁄􀁕􀁈􀀃􀁆􀁋􀁄􀁕􀁊􀁈􀁇􀀃􀁗􀁒􀀃􀁗􀁋􀁈􀀃􀀷􀁈􀁑􀁄􀁑􀁗􀀏􀀃􀁒􀁕􀀃􀁆􀁋􀁄􀁕􀁊􀁈􀁇 􀁄􀁊􀁄􀁌􀁑􀁖􀁗􀀃􀁗􀁋􀁈􀁌􀁕 􀀶􀁈􀁆􀁘􀁕􀁌􀁗􀁜􀀃􀀧􀁈􀁓􀁒􀁖􀁌􀁗􀀃􀁌􀁉􀀃􀁈􀁙􀁌􀁆􀁗􀁈􀁇􀀑􀀃􀀃􀀃
􀀤􀁑􀁜􀀃􀀳􀁈􀁗􀀃􀀳􀁕􀁌􀁙􀁌􀁏􀁈􀁊􀁈􀀃􀀩􀁈􀁈􀀃􀁌􀁖􀀃􀁓􀁄􀁌􀁇􀀃􀁗􀁋􀁕􀁒􀁘􀁊􀁋􀀃􀁗􀁒􀀃􀁗􀁋􀁈􀀃􀀲􀁚􀁑􀁈􀁕 􀁄􀁑􀁇􀀃􀀱􀀲􀀷􀀃􀁕􀁈􀁗􀁄􀁌􀁑􀁈􀁇 􀁅􀁜􀀃􀀦􀀪􀀵
􀀲􀁓􀁗􀁌􀁒􀁑􀁄􀁏􀁏􀁜􀀏􀀃􀁜􀁒􀁘􀀃􀁐􀁄􀁜􀀃􀁕􀁈􀁔􀁘􀁈􀁖􀁗􀀃􀁌􀁑􀁗􀁈􀁕􀁌􀁒􀁕􀀃􀁌􀁑􀁖􀁓􀁈􀁆􀁗􀁌􀁒􀁑􀁖􀀃􀁒􀁉 􀁜􀁒􀁘􀁕􀀃􀁕􀁈􀁑􀁗􀁄􀁏􀀃􀁘􀁑􀁌􀁗􀀃􀁄􀁗􀀃􀀇􀀚􀀘􀀑􀀓􀀓 􀁓􀁈􀁕􀀃􀁌􀁑􀁖􀁓􀁈􀁆􀁗􀁌􀁒􀁑􀀑􀀃􀀃􀀺􀁈􀀃
􀁖􀁗􀁕􀁒􀁑􀁊􀁏􀁜􀀃􀁅􀁈􀁏􀁌􀁈􀁙􀁈􀀃􀁗􀁋􀁄􀁗􀀃􀁐􀁒􀁖􀁗􀀃􀁆􀁒􀁑􀁆􀁈􀁕􀁑􀁖􀀃􀁆􀁄􀁑􀀃􀁅􀁈􀀃􀁄􀁙􀁒􀁌􀁇􀁈􀁇􀀃􀁚􀁌􀁗􀁋􀀃􀁓􀁕􀁒􀁓􀁈􀁕􀀃􀁗􀁈􀁑􀁄􀁑􀁗􀀃􀁔􀁘􀁄􀁏􀁌􀁉􀁌􀁆􀁄􀁗􀁌􀁒􀁑 􀁇􀁘􀁕􀁌􀁑􀁊􀀃􀁗􀁋􀁈􀀃􀁌􀁑􀁌􀁗􀁌􀁄􀁏􀀃
􀁄􀁓􀁓􀁏􀁌􀁆􀁄􀁗􀁌􀁒􀁑􀀒􀁖􀁆􀁕􀁈􀁈􀁑􀁌􀁑􀁊􀀃􀁓􀁕􀁒􀁆􀁈􀁖􀁖􀀏􀀃􀁖􀁒􀀃􀁗􀁋􀁈􀁖􀁈􀀃􀁌􀁑􀁖􀁓􀁈􀁆􀁗􀁌􀁒􀁑􀁖􀀃􀁄􀁕􀁈􀀃􀁑􀁒􀁗 􀁐􀁄􀁑􀁇􀁄􀁗􀁒􀁕􀁜􀀃
􀀷􀁕􀁌􀁓􀀃􀀩􀁈􀁈􀀃􀁗􀁒􀀃􀀳􀁕􀁒􀁓􀁈􀁕􀁗􀁜 􀁉􀁒􀁕􀀃􀁘􀁑􀁘􀁖􀁘􀁄􀁏 􀁆􀁌􀁕􀁆􀁘􀁐􀁖􀁗􀁄􀁑􀁆􀁈􀁖􀀏􀀃􀀋􀁒􀁆􀁆􀁘􀁓􀁄􀁑􀁆􀁜􀀃􀁆􀁋􀁈􀁆􀁎􀁖􀀏 􀁐􀁈􀁈􀁗􀁌􀁑􀁊􀀃􀁙􀁈􀁑􀁇􀁒􀁕􀁖􀀃􀁄􀁗 􀁓􀁕􀁒􀁓􀁈􀁕􀁗􀁜􀀏􀀃􀁌􀁗􀁈􀁐􀁖􀀃
􀁉􀁒􀁕􀁊􀁒􀁗􀁗􀁈􀁑􀀃􀁅􀁜􀀃􀁒􀁚􀁑􀁈􀁕􀀏􀀃􀁈􀁗􀁆􀀑􀀌􀀃􀁌􀁖 􀀇􀀕􀀘􀀑􀀓􀀓􀀃􀁓􀁈􀁕􀀃􀁗􀁕􀁌􀁓􀀒􀁒􀁆􀁆􀁘􀁕􀁕􀁈􀁑􀁆􀁈􀀃
􀀬􀁑􀀃􀁄􀁇􀁇􀁌􀁗􀁌􀁒􀁑􀀃􀁗􀁒􀀃􀁐􀁄􀁑􀁜􀀃􀁕􀁈􀁑􀁗􀁄􀁏􀀃􀁚􀁈􀁅􀁖􀁌􀁗􀁈􀁖􀀃􀁄􀁑􀁇􀀃􀁖􀁈􀁄􀁕􀁆􀁋􀀃􀁈􀁑􀁊􀁌􀁑􀁈􀁖􀀏 􀁚􀁈􀀃􀁄􀁏􀁖􀁒 􀁏􀁌􀁖􀁗􀀃􀁜􀁒􀁘􀁕􀀃􀁓􀁕􀁒􀁓􀁈􀁕􀁗􀁜􀀃􀁒􀁑􀀃􀁗􀁋􀁈 􀀷􀁕􀁌􀁄􀁑􀁊􀁏􀁈􀀃􀀤􀁕􀁈􀁄􀀃
􀀰􀁘􀁏􀁗􀁌􀁓􀁏􀁈􀀃􀀯􀁌􀁖􀁗􀁌􀁑􀁊􀀃􀀶􀁈􀁕􀁙􀁌􀁆􀁈 􀀋􀀰􀀯􀀶􀀌 􀁚􀁋􀁈􀁕􀁈􀀃􀁏􀁌􀁆􀁈􀁑􀁖􀁈􀁇􀀃􀀱􀀦􀀃􀀵􀁈􀁄􀁏􀁗􀁒􀁕􀁖􀀃􀁋􀁄􀁙􀁈 􀁄􀁆􀁆􀁈􀁖􀁖􀀃􀁗􀁒􀀃􀁙􀁌􀁈􀁚􀀃􀁄􀁑􀁇􀀃􀁖􀁋􀁒􀁚􀀃􀁜􀁒􀁘􀁕􀀃
􀀳􀁕􀁒􀁓􀁈􀁕􀁗􀁜􀀃􀁗􀁒􀀃􀁗􀁋􀁈􀁌􀁕􀀃􀁆􀁏􀁌􀁈􀁑􀁗􀁖􀀑􀀃􀀷􀁋􀁌􀁖 􀁌􀁖􀀃􀁄􀁗 􀀱􀀲􀀃􀁄􀁇􀁇􀁌􀁗􀁌􀁒􀁑􀁄􀁏􀀃􀁆􀁒􀁖􀁗􀀃􀁗􀁒􀀃􀁒􀁚􀁑􀁈􀁕􀁖􀀑􀀃􀀤􀁏􀁖􀁒􀀏􀀃􀁚􀁈􀀃􀁓􀁄􀁜􀀃􀁄􀁑􀁜􀀃􀁄􀁊􀁈􀁑􀁗􀀃􀁗􀁋􀁄􀁗 􀁅􀁕􀁌􀁑􀁊􀀃􀁘􀁖􀀃􀁄􀀃
􀁔􀁘􀁄􀁏􀁌􀁉􀁌􀁈􀁇􀀃􀁗􀁈􀁑􀁄􀁑􀁗􀀃􀁉􀁕􀁒􀁐 􀁒􀁘􀁕􀀃􀁉􀁈􀁈􀁖􀀏􀀃􀁖􀁒􀀃􀁌􀁗 􀁌􀁖􀀃􀀱􀀲􀀷􀀃􀁄􀁑􀀃􀁄􀁇􀁇􀁌􀁗􀁌􀁒􀁑􀁄􀁏􀀃􀁆􀁋􀁄􀁕􀁊􀁈􀀃􀁗􀁒􀀃􀁗􀁋􀁈􀀃􀁒􀁚􀁑􀁈􀁕􀁖􀀃